Let a Polaris robotic pool cleaner power your pool cleaning — without having to lift a finger.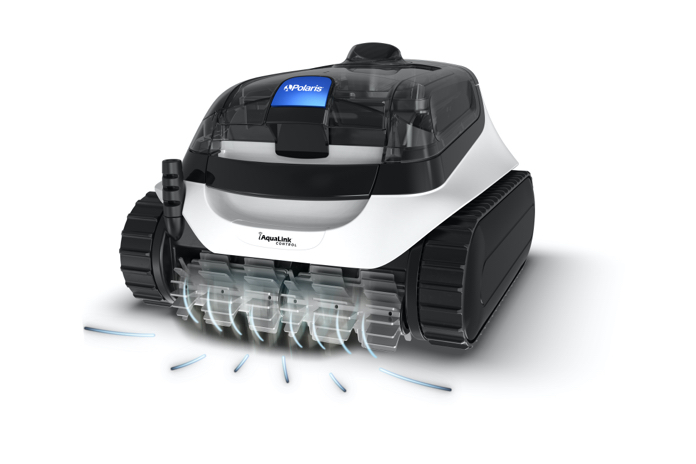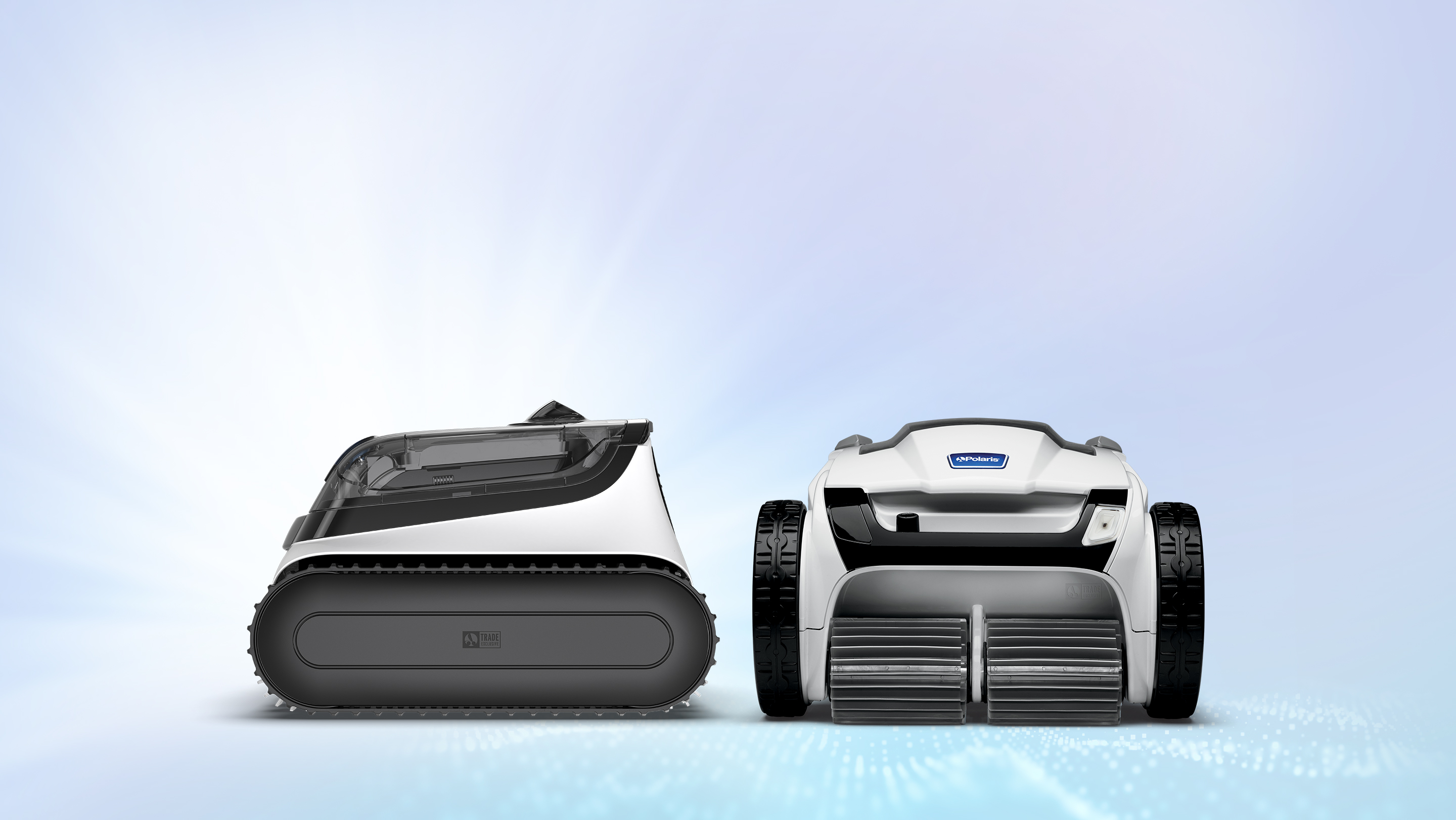 Leave Pool Cleaning to the Robot
Take your pool cleaning to the next level with robotic pool cleaners. These high-performing automatic pool cleaners are so powerful that they don't rely on your existing pool equipment. Minimize energy consumption and maximize enjoyment with a squeaky clean pool.
Robotic Pool Cleaner Benefits
An Advanced Clean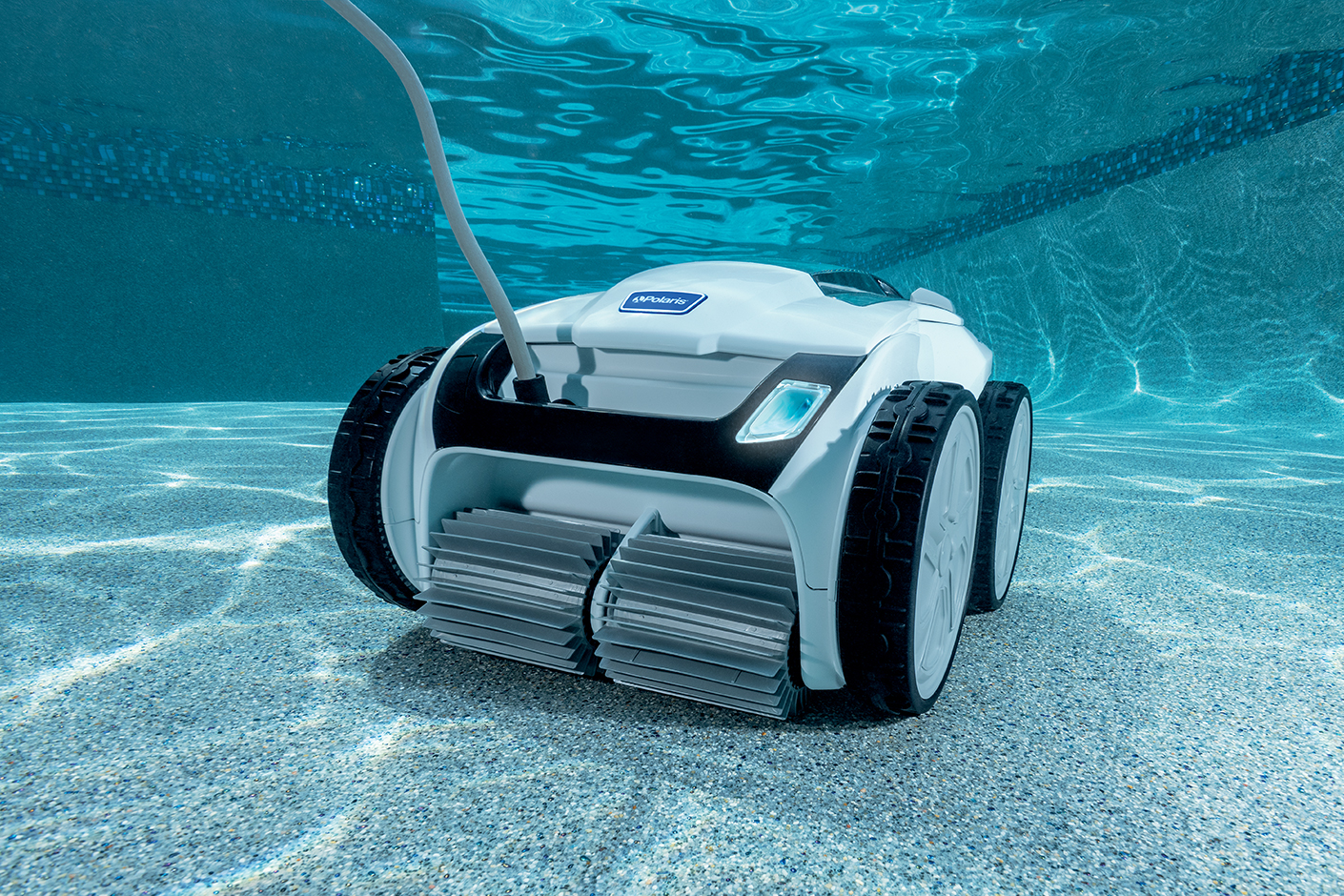 Energy-Efficient Cleaning
Requiring very low power to run, robotic pool cleaners are NOT powered by your pool's pump. Instead they plug into a GFCI outlet.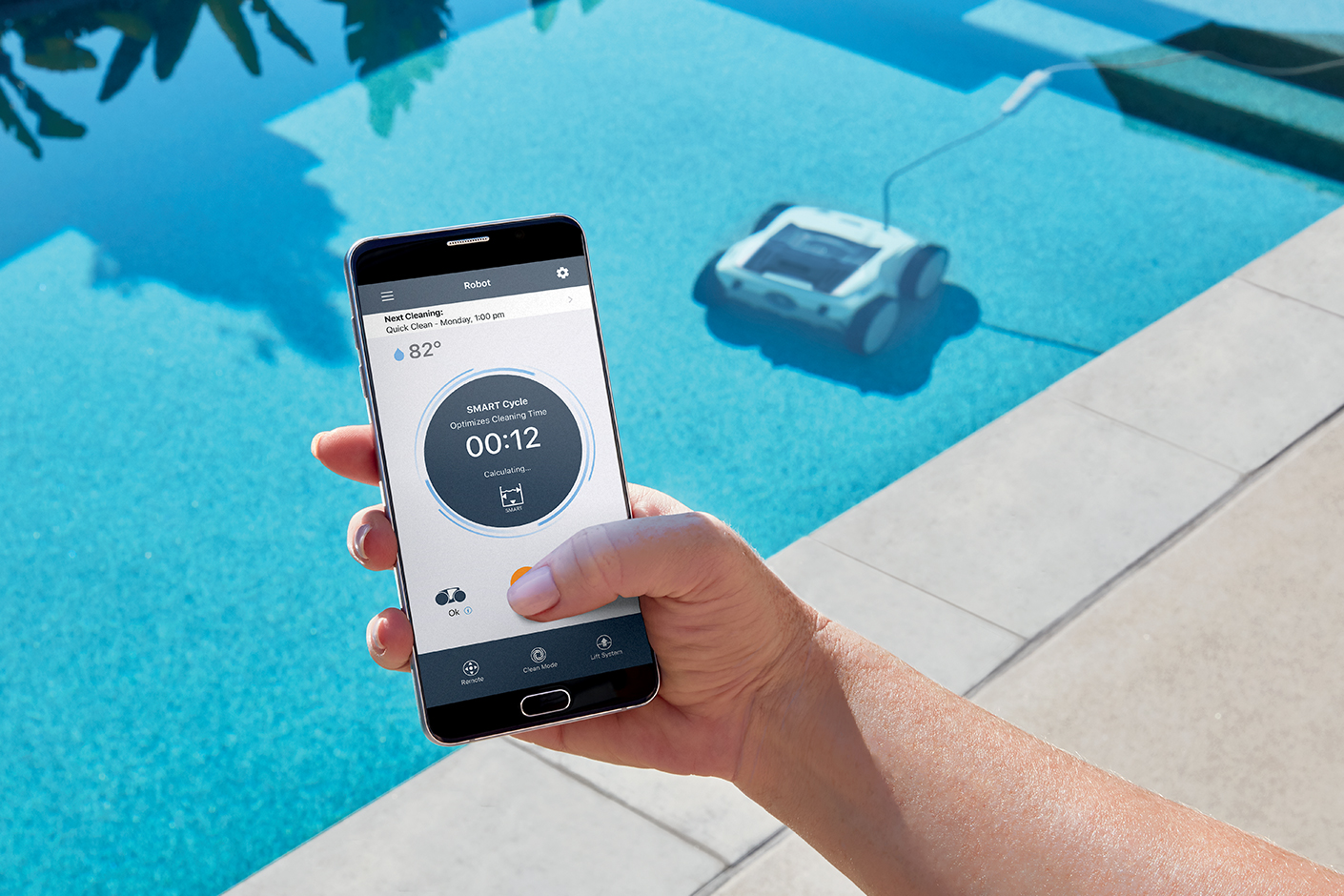 Smart App Enabled
Select units offer on-the-go control using the iAquaLink® app with WiFi connectivity.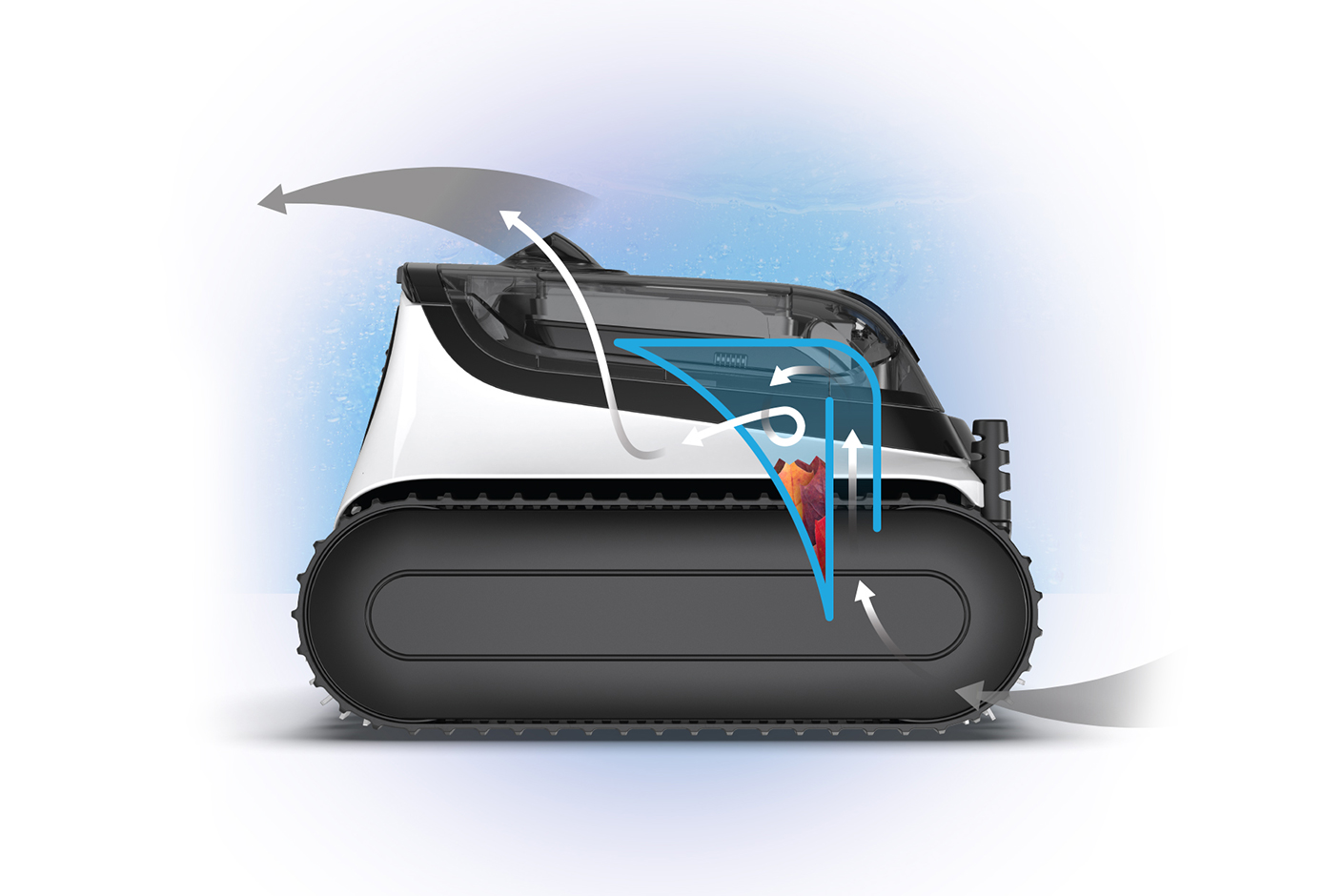 Advanced Technology That Works Smarter
Finely tuned programming enables your pool robot to effectively navigate your pool, and select units even adjust cleaning time and route.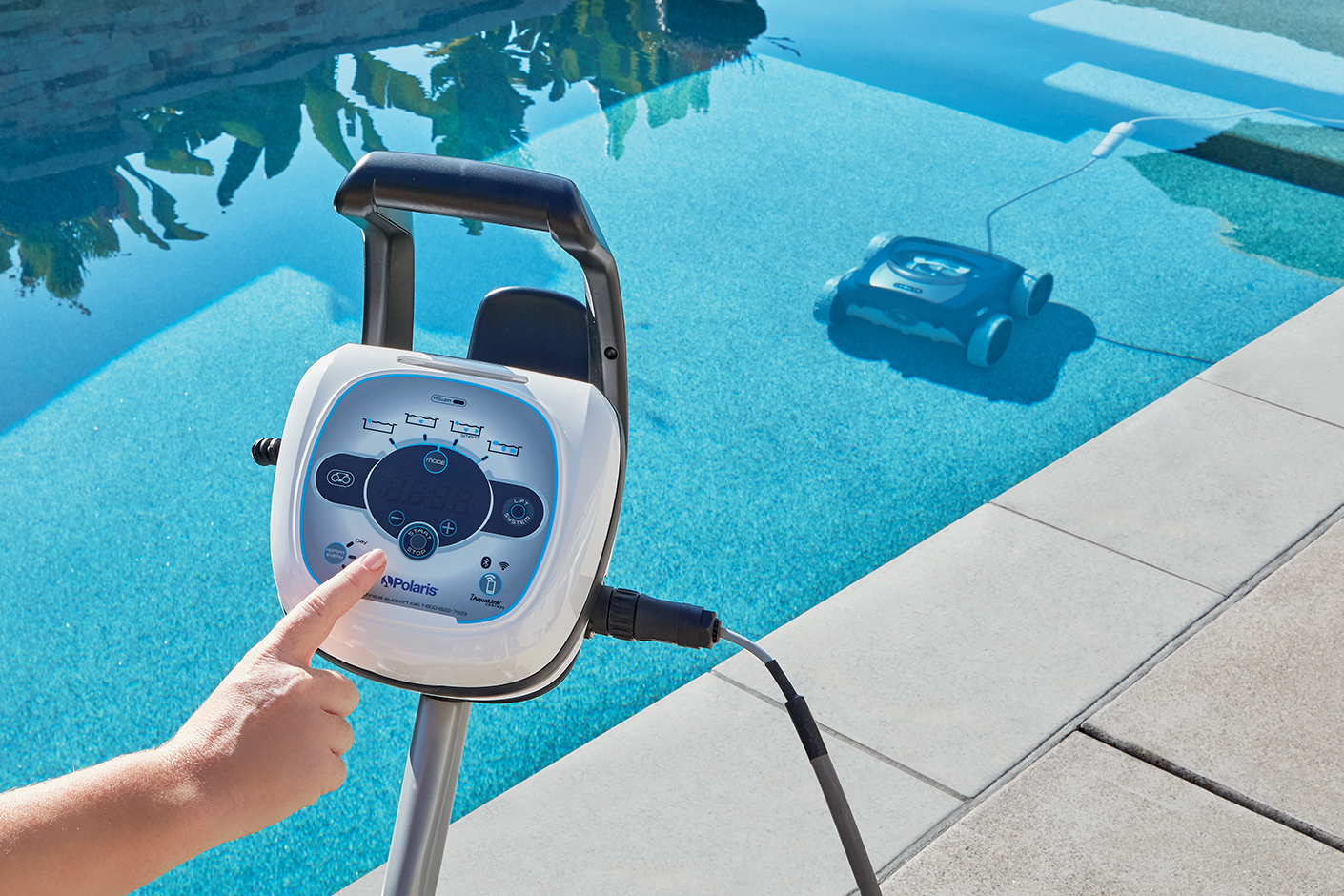 Convenient Robot Operation
Control your robotic cleaner without getting your hands wet– just press start/stop and select cleaning mode from the control box.
How Robotic Pool Cleaners Work
Plug In, Drop In
All you need is an outdoor GFCI power outlet. Plug in the unit, place it in the water and it gets to work.
Advanced Programming
Built-in technology helps the robotic cleaner navigate your pool to clean every corner.
Self-Contained Filter
Debris is collected in the cleaner's internal filter canister and is easy to empty – just shake and spray clean.